Dr. Vladimir Meskin with a happy Invisalign patient after treatment. In our office Invisalign treatment is being provided by a Preferred Invisalign Provider Dr. Vladimir Meskin, who has been helping out dozens of Invisalign patients over the course of more than a decade.
Invisalign Therapy at Aesthetic Dental Center
Do your teeth appear to be malpositioned? Are you or your loved ones embarrassed to smile? Do you prefer a solution that is more comfortable and less obtrusive than traditional braces? If so, treatment with Invisalign may be exactly what you are looking for.
All of us want amazing teeth and smiles, but a variety of factors can lead to a loss of confidence in this department. The resulting effects can be harmful both socially and psychologically. So why aren't more people looking for treatment for their crooked smiles, teeth crowding or unsightly gaps? In many cases, it is because they have a fear of traditional braces.
Traditional Braces
Getting metal braces was almost a rite of passage for many people in the past. If you had them yourself, you are all too familiar with how uncomfortable and clunky they were. You couldn't wait for the treatment to be over so that you would not keep standing out like a sore thumb during your awkward teenage years, or you could start eating food and snacks again like normal.
Actually, traditional metal braces have seen remarkable advances in recent years. They are much less bulky and obtrusive than they were in the past. However, many people still cannot get over the stigma that they associate with traditional braces. Many adults underwent traditional braces treatment as teenagers but now experience a relapse due to multiple different issues, like changes in their bite, missing teeth, or just problems with their old retainers. Invisalign just makes a better choice in many cases.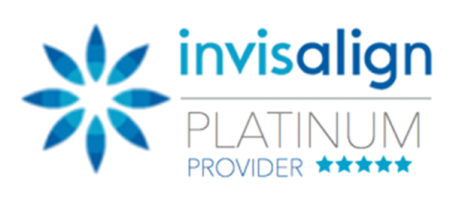 Invisalign
Invisalign is a modern technique that helps to straighten your teeth without metal wires and brackets. Instead, the system utilizes clear plastic aligners that precisely snap into place over teeth to shift them into their correct positions. About every two weeks, you will be receiving a new set until your teeth have reached their desired positions.
Convenience
One of the great things about Invisalign is that you can remove your aligners whenever you like. Gone are food restrictions needed for fixed orthodontic appliances like traditional braces. Whenever you need to eat or clean your teeth, you simply remove your aligners and replace them right after.
One possible drawback to Invisalign should be mentioned here. Since you can remove your aligners at any time, patient compliance can be an issue. You must wear your aligners for 22 hours daily to comply with your treatment plan. Basically, you should only be taking the aligners off to eat. So once you have finished eating or cleaning, pop them back in right away so that you stay on schedule.
Unobtrusive
Patients love the way that Invisalign is virtually invisible. You will not be displaying a mouthful of metal whenever you smile in front of your family and friends. This makes Invisalign a great solution for teenagers and young adults who are particularly sensitive about their appearance.
Invisalign and Cleaning
You need to thoroughly clean your trays each time you brush your teeth. This should take no more than a few minutes to ensure that your aligners remain clean with the following methods:
Soak aligners in retainer cleaning solution
Gently brush with toothpaste
Soak in special Invisalign cleaning crystals
It is not uncommon for Invisalign aligners to develop stains. This can happen if you drink a lot of tea or coffee, or if you have not been cleaning them properly on a daily basis. If you find that your aligners have become stained, try the following:
Fill a container with half hydrogen peroxide and half warm water. Soak the aligners in this solution for a few hours, or overnight whenever they are opaque.
Use a toothbrush to lightly brush the trays to remove buildup and stains.
Make a half vinegar/half water solution and soak your trays in it for about half an hour.
Be careful when using mouthwash, as some of these products contain harsh ingredients that could cause aligner damage. Furthermore, some brands of mouthwash contain artificial colors that could cause staining.
Candidates for Invisalign
If you have fully grown adult teeth, Invisalign should be an option for you. Traditional braces are sometimes uncomfortable and distracting. You want the people that you encounter to see you as you see yourself, professional and confident. You want your peers at school to look past your appearance and smile. Invisalign allows you to live comfortably without being embarrassed about your teeth and smile.
Schedule an Invisalign Consultation
The first step in starting with Invisalign is taking part in an initial consultation. This is when we will make the determination if Invisalign is the best treatment choice for your individual needs. Please reach out to Aesthetic Dental Center of Morris County today to book your Invisalign consultation. We have been offering Invisalign treatment for more than a decade. With many happy patients completing their Invisalign treatment, chances are we will do an awesome job straightening your teeth.